Moving to Los Angeles? Relocating to LA can either be scary or the best thing you will ever do in your life. It can be scary both for your career and yourself. We all know that moving is a very stressful experience. You will probably ask yourself so many questions and do a lot of research. That is exactly the reason we are here – to support you and try to help you. We want to stick up for you so you can come up with a best decision if you are moving to Los Angeles. And all this without much stress and tension. We will give you suggestions how to overcome the stress of moving to LA. We will give you a couple of simple moving techniques and stress free moving tips. And all this in order to make your move to LA easier.
Why is moving so stressful?
It is one of life's most stressful experiences because it involves having to cope with change. Moving house represents a transition in life. It is about change and unfamiliarity and for many people that causes stress and anxiety. Most of us like familiarity, routine and order. When you are moving, you have none of those. Plus it causes a ripple effect of change in your life. You are not just changing your home and getting to know the new one. You are changing the community and you have to find new LA schools for your children, take on a new transportation to work, etc. Moving is one of the top stressing episodes in life. So, how can you make moving to LA a little less stressful and more enjoyable? Believe it or not, there are things you can do to make this transition a positive experience.
Tips for making the best of moving to LA
Adopt the right mental attitude 
Maybe it was your choice to move to LA, but maybe it wasn't. And if it wasn't, then the first thing you are going to have to do is adopt the right viewpoint. Try to make the best of it. Think of all the good things that can happen. You will meet new people and have new experiences. Hopefully, you will create a life that is even better than the one you are leaving behind.
Explore your new LA neighborhood 
Living in this amazing city will be an incredible experience. There are nearly 10 million people in LA, and if you are that type of person who enjoys being around people, you will love it. There are many vibrant multicultural neighborhoods and the best way to overcome the stress of moving to LA is by exploring the boroughs of this exciting city. People are always the most comfortable when they feel prepared, so do your research.
Make a to-do list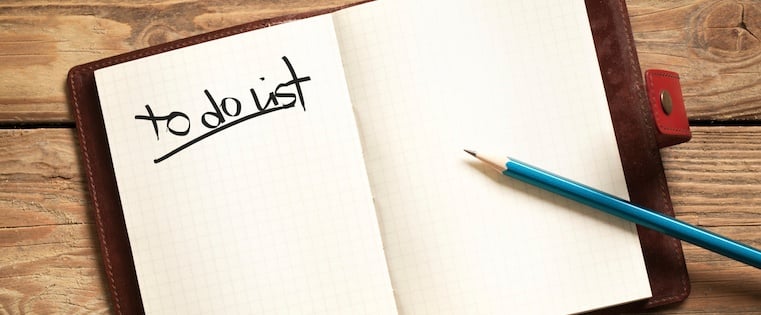 Doing things at the last minute is always stressful. Plus when you have to move an entire household full of things and get your family ready well, you don't want to be doing this at the last minute. Start planning as far ahead as you can. When you start getting overwhelmed by how much you still need to do, one of the best ways to get that stress off your shoulders is to write it all down. List all the tasks you need to do, small and large. Then prioritize the tasks. Writing out upcoming tasks and assigning a time for you to do each one will make the work ahead seem much more doable.
Hire professional movers
Start reading moving reviews of moving companies. Research your moving company in advance. Booking with a safer relocation provider will guarantee a stress-free moving experience for you and your family. Pick a couple of moving companies with good moving reviews and reputation. Having movers do all the work takes away so much of stress and it is definitely worth it.
Start packing early
The last tip for your successful stress free move to LA is to start packing early. Make a moving checklist and start packing at least two or three weeks before the move. That way the chance of forgetting something is significantly reduced.
Stress-relieving activities that will keep you calm and healthy:
Keeping a regular exercise routine
Getting enough sleep
Eating a balanced diet
Surrounding yourself with nature
Practicing a hobby
Taking time to play
How to overcome a post-moving depression?
It is obviously important to attend to the practical elements of a move. After all, the boxes have to get packed, the moving company arranged, the utilities switched on, etc. When you only focus on these matters you may distract from the emotional stress for a while, but eventually it will come crashing over you. We talk about postpartum depression and postbridal depression, but there is also a common phenomenon called post-moving depression. This happens when the grief and normal anxiety about moving are packed away inside the boxes and sealed up with layers of masking tape.
How do you avoid falling into the pit of despair after your move to LA? Here are three tips to help you stay grounded:
Validate that the stress is real – The most damaging statement we repeat to ourselves during times of transition is, "Oh, it's not that bad. And I have so much to look forward to!" Everyone around you will reinforce this statement with comments like, "Aren't you excited for your move? What a great city you'll be living in!" These comments reflect our cultural ignorance around transitions. We fail to acknowledge that, while there is a great excitement around the corner, the fear that accompany the first stage of a move are real and need attention.
Educate yourself about the three stages of transitions – Moving can be divided into three stages: Letting go, in which you're packing up, saying goodbye, and grieving the end of the old life; in-between in which the boxes are packed, the old house is empty, but you haven't moved into the new house yet; and new beginning, where you unpack and begin to send down roots in the new setting. The more you understand this scheme, the more easily you will manage the stress of each stage.
Follow the emotional map of these three stages – Each of the above stages carries an emotional component. That, when focused on consciously and responsibly, will keep you grounded throughout this transition. During the first stage of letting go, pay attention to the grief that arises. During the in-between stage notice the sense of disorientation as you are standing in an empty house. And instead of trying to fill the emptiness with noise, notice what lives in that rare, empty space. And during the third stage of the new beginning, as you unpack and reorient physically, you have the opportunity to unpack emotionally as well.